YES! JUST YES! I love this quote that I discovered in Worksheets Don't Grow Dendrites. This week, I am linking up with Elizabeth from Kickin' It in Kindergarten as we study this book together. So far I am LOVING it! A big shout out to my instructional coach for allowing me to borrow her book. (I think I may be ordering my own copy very soon!)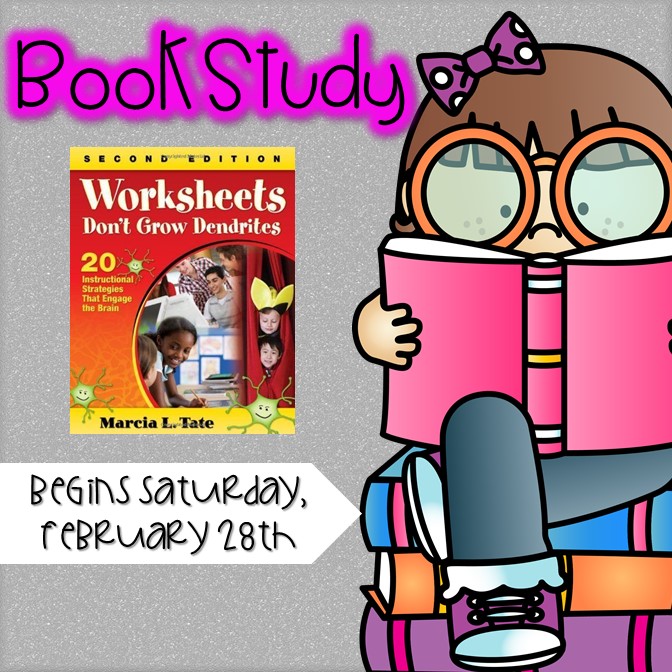 Seriously, I create Schema and New Learning charts with my students all the time. Of course, the above picture is the only picture I can find that has a Schema Chart in it. Story. Of. My. Life. Too busy teaching to remember to snap a pic!
I try to make sure my Bible lessons focus on the HERO of the Bible instead of simply focusing on the witnesses or the events. I want my students to first know WHO God is and see how all of scripture fits together as the GOSPEL message. GOD and the GOSPEL come first. Bible facts come second. After each Bible lesson I ask students to tell what they have learned about God. I often record their brainstorming on the white board.
You can read all about how we stopped our day and investigated a spider we found. Just click the picture above! This was one of the most meaningful days in my classroom. A good reminder of just how important student led inquiry and discussion are to learning!
Lastly, if you do not know what Whole Brain teaching is or have never tried it in your classroom, then please go check it out! It will change your world.
Without a doubt this was my students' favorite center this year. Independent craftivity!
Yes, I put my dog on my head. My students loved it!
If you don't have this book, you can grab in on Amazon! Would love to hear your thoughts and comments on this!