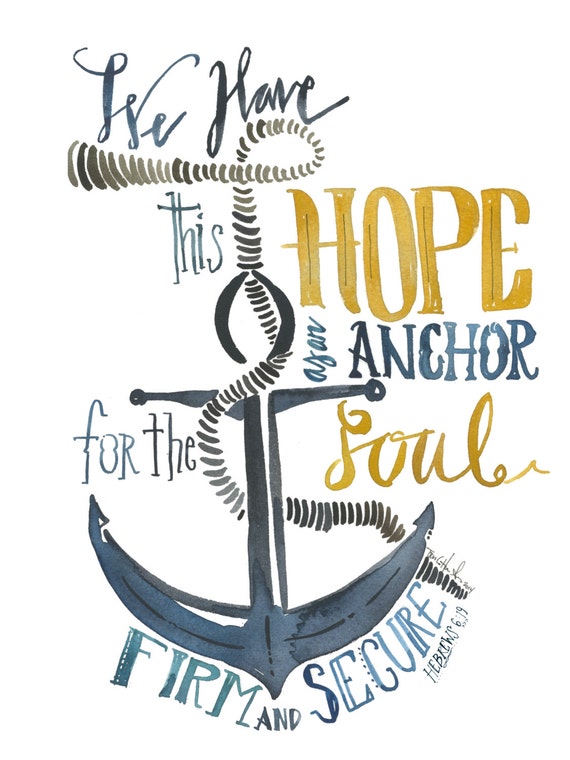 "...
so that by two unchangeable things, in which
l
it is impossible
for God to lie, we who have fled for refuge might have strong encouragement
to hold fast to the
hope
set
before us.
We have this as a sure and steadfast anchor of the soul, a hope that enters into
the inner place behind the curtain," Hebrews 6: 18-19 ESV
Today, I am giving thanks for the Hope I have in Christ. There is so much I could say about HOPE. What a great gift! Hope is LIFE in the middle of death and JOY in the middle of sadness. One of my favorite books that I use in the classroom is a devotional for children called Thoughts to Make Your Heart Sing by Sally Lloy-Jones & Jago. This is what it says about hope, "It doesn't mean that everything in our story is happy today. But that God is making the story end happily for the world - and for his children." How awesome is that?!?!
HOPE means so much in the classroom. I don't have to put my faith and my hope in my students, I can put my faith and my hope in their CREATOR! I believe that all students can succeed because I believe that Christ can make them successful. When I have that student who is struggling and I just don't know what to do - I am reminded that my hope is in CHRIST. Instead of saying that terrible phrase that we as teachers sometimes let out in frustration, "he can't do anything," I try to say "HE can do everything." I am thankful for a God who cares, who sees, who helps, and who I can HOPE in.